Marwa Al-Sabouni: Architecture as a Matter of Life or Death
Podcast 19th July 2021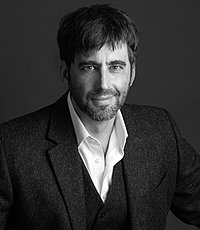 Stephen
Blackwood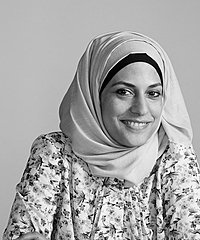 Our Guest
Marwa Al-Sabouni
Dr Marwa Al-Sabouni is an award-winning architect, social commentator, and author from Syria. In 2011, she chose to remain in Syria when the Civil War erupted. The acclaimed book that followed, The Battle for Home, was chosen by The Guardian as one of the best architectural books of 2016, and in the same year her TED Talk "How Syria's architecture laid the foundation for a brutal war" was viewed over 1 million times. UK Prospect Magazine has celebrated Dr Al-Sabouni as one of the Top 50 Thinkers around the world, and in 2018 and 2019 respectively she was awarded a Prince Claus Award and ranked in the BBC 100 Women. Her second book, Building for Hope: Towards an Architecture of Belonging, appeared in 2021.
"THE WORK OF A PROFOUND THINKER"
—Sir Roger Scruton on The Battle for Home
Ralston College presents a conversation between Stephen Blackwood and award-winning architect and author Marwa Al-Sabouni, followed by an audience Q&A. A voice of penetrating clarity and prophetic power, Al-Sabouni discusses the role of architecture in cultivating or undermining our social fabric, arguing that the seeds of the devastating Syria Civil War were sown by the choices of architects and city planners. Though born of particular and painful experience, Al-Sabouni's insights on the nature of human life and community are universal, and offer consolation and hope amidst the civic alienation and aesthetic degradation facing so many of us today.
The event took place online on June 24th, 2021.

Artists, Art, and Writings Mentioned in this Episode:
Khalid ibn al-Walid Mosque
Saint Mary of the Holy Belt Cathedral, Homs
Souk marketplaces
Roger Scruton: The Aesthetics of Architecture
Christopher Alexander
Video Timeline
0:00 – Introduction
4:15 – Al-Sabouni's Overview of Homs' architecture and destruction
17:26 – Role of architecture in undoing moral fabric
29:21 – How civic policy contributes to architectural degradation
34:56 – The means to foster a shared human horizon that affirms difference while also transcending it
45:06 – The necessity and decline of face-to-face encounters
54:10 – Buildings as a way to cultivate shared feelings of belonging
1:01:40 – "He who has no old has no new"
1:10:35 – Q & A
Education and conversation free from censorship, cynicism, and corruption matter. Ralston College is a place for them to happen, for human flourishing and building anew.