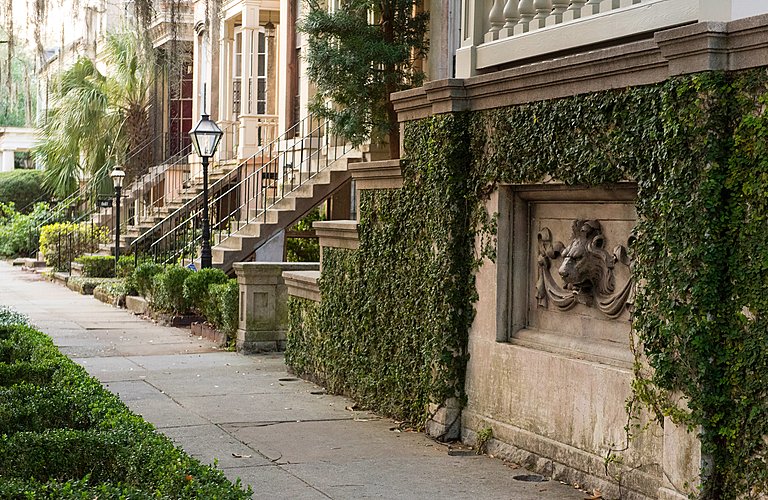 Join our dynamic team as we make a new beginning in higher education. Please review the available job postings or send us a letter of interest and CV to employment@ralston.ac.
Director of Special Programs
Position Description
This position description is a general summary of the essential duties and responsibilities of the employment opportunity. Ralston College reserves the right to add, delete, or modify the duties and responsibilities contained in this description.
Job Title: Director of Special Programs
Department: Non-Degree Programs
Location: Savannah, GA
Position Status: Full Time, Exempt
Reports to: Chief of Staff
Salary: Competitive compensation and benefits package
POSITION SUMMARY
The Director of Special Programs is responsible for planning, production and implementation of events and activities that promote intellectual discourse and further the mission of Ralston College. This includes all non-degree special events, podcasts, webinars, and the annual Savannah Symposium. The Director will continuously seek to identify and engage new audiences, scholars and speakers to fulfill programming and revenue streams. Reporting to the Chief of Staff, the Director coordinates closely with the Creative Director and the Director of Online Education among others to achieve responsibilities.
ESSENTIAL DUTIES & RESPONSIBILITIES
Savannah Symposium
Responsible for the programming, organization, budget management, partnership building, execution, and onsite management for a cultural-intellectual festival, Savannah Symposium, comprised of three intense days of grappling with big questions and great works of art and literature.
Work closely with the unit directors to research, invite participants, and propose programming.
Direct development and implementation of programming plans, oversee panelist contacts, and report regularly to College leadership to ensure that objectives are being met.
Suggest, build and maintain partnerships with sponsors and key stakeholders in order to secure private funding.
Act as the primary contact for all Symposium participants and partners; Liaise with Hotel and Transport Coordinator to ensure that all transportation and accommodation needs are met; Provide participants and partners with clear itineraries.
Oversee budgets; monitor revenues and expenses on a regular basis.
Create a plan to integrate Ralston College's candidates for an MA in Humanities in the programming.
Produce bios, event listings, curatorial statements and all required information for all events, activities, panelists and participants, for publication both online (for all events), and in the printed program.
Coordinate with Creative Director to align and enhance the Ralston College brand and visual identity.
Liaise with Director of Communications on marketing and communications initiatives associated with promoting Savannah Symposium events.
Liaise with Director of Campus Planning & Operations on matters affecting use of campus facilities.
Liaise with external partners to develop a global strategy.
Conduct wrap-up, which includes ensuring that partner and sponsor agreements are fulfilled and speakers and attendees receive appropriate follow-up information.
Live Webinar
Coordinate with President and unit directors to set objectives, strategy, goals for live webinars.
Establish a schedule of live webinars, setting speaker, topic, and date for each.
Request draft description from speaker; send for approval to identified leadership.
Liaise with Director of Communications on marketing and communications initiatives associated with promoting live webinars.
Schedule meeting with speaker, sound check (day before).
Check-in 1-hour prior before start time.
Follow up with speakers – send thank you note; process payment.
Collect and review analytics for event, including follow-up communications with attendees.
Podcast
Coordinate with President and unit directors to set objectives, strategy, goals for podcasts – those generated from a live webinar and those recorded specifically for planned release.
Establish a schedule of podcasts, including setting dates, speakers, and topics in coordination with leadership.
Manage invitation of speakers, as needed.
Coordinate with the Director of Communications to ensure promotion is planned.
Follow up, thank you to the speaker.
REQUIRED QUALIFICATIONS & EXPERIENCE
Bachelor's degree required, MA/PhD preferred; as well as a strong intellectual orientation and sense of curiosity that will be credible to Ralston College's constituents. The ability to engage effectively with others in an intellectual context is critical.
Five+ years of relevant experience, including planning, producing, and managing high-quality, curated events, preferably in an academic setting.
Demonstrated knowledge and proven success in directing the design of complex events.
Experience working directly with the most senior levels of an institution is required. Ability to effectively strategize and engage various groups and constituents, including the president, governors, faculty, senior administrators, and major benefactors.
Proven track record of building creative content and providing leadership, oversight, and strategic direction for events.
Proficiency in Microsoft Office and Google suites of tools, and expertise in specialized computer software programs for creating event layout diagrams.
Experience drafting event-focused emergency plans.
PERSONAL QUALITIES & COMPETENCIES
Commitment to, and passion for, the mission of Ralston College and the necessity of freedom of speech and inquiry both in higher education and in society at large. Ability to communicate and create excitement about the College's mission, vision, programs, and fundamental strengths.
Knowledge of the culture of academic institutions and in particular that of Ralston College.
Excellent organizational skills and analytical ability, an understanding of systems and how they work, experience in framing new programs, a strong focus on outcomes, and experience in conducting meetings and communicating results.
Excellent public relations, project, and event management skills.
Strong verbal communications and writing skills, demonstrated ability to write run of show schedules, event set-up and strike instructions.
Ability to anticipate problems and take necessary action to eliminate or mitigate potential negative effects.
A self-starter with a sense of urgency, a clear set of priorities, a strong work ethic, and the ability to adapt to changing circumstances in a highly collaborative academic environment. Must have a creative approach to problem solving, and the ability to take advantage of emerging opportunities.
A commitment to self-development, and the ability to function at peak level in a high expectation environment are essential.
Unimpeachable integrity and trustworthiness. Discretion in handling sensitive and confidential information.
PHYSICAL DEMANDS
The physical demands described here are representative of those that must be met by an employee to successfully perform the essential functions of this job. Reasonable accommodations may be made to enable individuals with disabilities to perform the essential functions.
Much of the work of this position is completed while sitting at a desk, using a computer and phone. Requires talking, hearing, and visual acuity sufficient to perform these major functions.
Regularly requires navigating various event spaces and maneuvering through a variety of physical environments.
Occasionally includes reaching above shoulder heights, below the waist or lifting up to 25 pounds for office or event equipment, supplies, and materials.
CONTACT INFORMATION
Please send a letter of interest and CV to employment@ralston.ac.