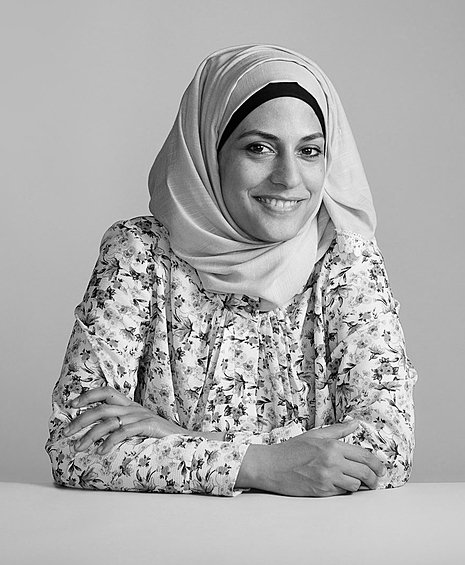 Dr Marwa Al-Sabouni
is an award-winning architect, social commentator, and author from Syria. In 2011, she chose to remain in Syria when the Civil War erupted. The acclaimed book that followed, The Battle for Home, was chosen by The Guardian as one of the best architectural books of 2016, and in the same year her TED Talk "How Syria's architecture laid the foundation for a brutal war" was viewed over 1 million times. UK Prospect Magazine has celebrated Dr Al-Sabouni as one of the Top 50 Thinkers around the world, and in 2018 and 2019 respectively she was awarded a Prince Claus Award and ranked in the BBC 100 Women. Her second book, Building for Hope: Towards an Architecture of Belonging, appeared in 2021.
Dr Al-Sabouni is an eminent public speaker on the international stage, one who has appeared at the Sydney Opera House and the World Economic Forum. Her writings have been published in: The Financial Times, Wall Street International Magazine, Architectural Review, RIBA Journal, Standpoint Magazine, the Victoria and Albert Museum and ICRC Journal, among others. She remains in Syria, where she now runs a private studio in Homs with her partner. She is the co-founder of Arch-News (www.arch-news.net): the world's first and only website dedicated to architectural news in Arabic and winner of Royal Kuwaiti award for best media project in the Arab World 2010.
She has eloquently and persuasively traced the desolation she witnessed firsthand in her own country to the societal alienation and discord that was cultivated by the decisions of architects and city-planners. Her work revolves around a powerful articulation of the essential human yearning for history and home, which the architectural and structural composition of our cities may either nourish or agonize. Al-Sabouni shows that the delicate symbiosis between city and society, like that between body and heart, is nothing less than a matter of life and death. We are what we make, and our buildings both reflect and shape the character of the community they shelter.
Education and conversation free from censorship, cynicism, and corruption matter. Ralston College is a place for them to happen, for human flourishing and building anew.