Alan Charles Kors on Voltaire's 'Philosophical Letters' - Part I
Podcast 28th June 2022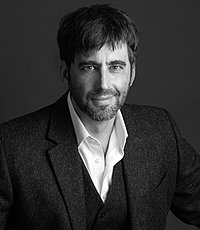 Stephen
Blackwood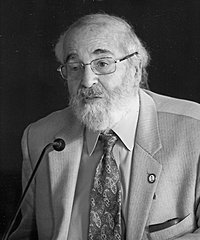 Our Guest
Alan Charles Kors
Alan Charles Kors is the Henry Charles Lea Professor Emeritus of the University of Pennsylvania's History Department, and one of the foremost living authorities on the European Enlightenment. A specialist in European intellectual history of the seventeenth and eighteenth centuries, he has made the relationship between orthodox and heterodox thought in France after 1650 a special focus of his scholarship. His two latest works—Naturalism and Disbelief in France, 1650–1729 and Epicureans and Atheists in France, 1650-1729 which both appeared in 2016—complete a trilogy on the diverse origins of early-modern atheism in that country which began with the publication of Atheism in France, 1650-1729: The Orthodox Sources of Disbelief in 1990. He was also the editor-in-chief of the 4-volume Encyclopedia of the Enlightenment, published by Oxford University Press in 2002. In addition to wide-ranging contributions to his own field, Dr Kors has been a tireless defender of academic freedom as well and is a co-founder of FIRE, the Foundation for Individual Rights in Education. For his pathbreaking scholarship and his advocacy on this issue, he has earned several national awards, including, in 2005, the National Humanities Medal.
"The issue of tearing things down is so far from Voltaire and an Enlightenment that worries extraordinarily about violence and abuse of power above all from those who are exercising power."
Part 1: Bringing English Thought to France

Profoundly impressed by the English scientific and philosophical revolutions of the seventeenth century, Voltaire sought to explain and to popularize new British thinking to his French readers in one of his most influential works, the Philosophical Letters. He argued that sound and innovative thinkers were more important to humanity than its political or military heroes and that preferring the philosophers of one's native land over those of another nation was a barrier to truth and knowledge. He was respectful toward René Descartes, who was beloved among the new philosophers in France, but he praised and promoted as superior the English empirical tradition, above all the work of Francis Bacon, John Locke, and Isaac Newton.
Voltaire's discussion of Locke and Newton propagated the view that natural philosophy was limited in its claims to what could be known from experience alone, urging the abatement of metaphysical pretensions. In Voltaire's view, Locke and Newton had achieved wonders in the realm of knowledge by approaching their work empirically and with intellectual modesty, and he was determined to explain Newton's achievement to his countrymen. Discussing the English practice of inoculation against smallpox, Voltaire offered a model of how knowledge gained from experience could be applied to reduce the suffering of the human condition, a model that would dominate Enlightenment thinking.
Reading: Voltaire, Philosophical Letters, with emphasis on Letters 11-17. The recommended edition is the Hackett edition, which is widely available in both print and digital formats.
This lecture and discussion were recorded with a live online audience on April 21st, 2022.
For Part II, please click here.
Authors and Works Mentioned in this Episode
Alan Charles Kors, 'Encyclopedia of the Enlightenment'
Voltaire, 'The Philosophical Letters'
Voltaire, 'Oedipus'
Isaac Newton, 'Mathematical Principles of Natural Philosophy'
Francis Bacon, especially 'Novum Organum'
John Locke, especially 'An Essay Concerning Human Understanding'
René Descartes, 'Discourse on the Method'
René Descartes, 'Meditations Upon First Philosophy'
René Descartes, 'Principles of Philosophy'
Links of Possible Interest:
Dr Kors' Profile at FIRE
https://www.thefire.org/alan-charles-kors
Encyclopedia of the Enlightenment
https://global.oup.com/academic/product/encyclopedia-of-the-enlightenment-9780195104301
Stephen Blackwood
https://www.stephenjblackwood.com
Video Timeline
0:00 – Introduction
3:38 – Kors' lecture: Background of the 'Philosophical Letters'
5:52 – Voltaire biography
12:19 – Voltaire on the role of philosophy
16:36 – Voltaire's heroes in English philosophy
18:15 – Philosophy as mastery over nature; example of inoculation
28:06 – Francis Bacon: the scientific framework
34:12 – John Locke: superiority of sense experience in knowledge acquisition
41:44 – Isaac Newton: the fruit of Lockean empiricism **Discussion**
50:50 – What would Voltaire make of the current claim that knowledge is a construct?
54:57 – Unusual ordering of 'Philosophical Letters'
59:30 – The anti-aristocratic character of the scientific method?
1:02:39 – How does one ask the right questions?
1:06:38 – Balance between respect for past and challenging of its assumptions
1:14:16 – Can we know moral truths through Voltaire's philosophical process?
1:23:15 – The role of humor in Voltaire's argumentation
1:27:05 – Voltaire on the blank slate theory; empiricism vs 'lived experience'
1:31:05 – English toleration exaggerated by Voltaire?
Education and conversation free from censorship, cynicism, and corruption matter. Ralston College is a place for them to happen, for human flourishing and building anew.