What's an Education For? Harry Lewis and Stephen Blackwood
Podcast 5th February 2021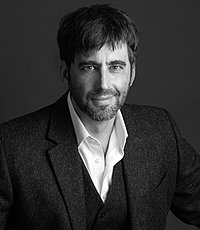 Stephen
Blackwood
"Plutarch says 'the mind is not a vessel to be filled; it's a fire to be kindled."
Stephen Blackwood speaks with Harry Lewis, legendary Professor of Computer Science at Harvard University (where he taught both Bill Gates and Mark Zuckerberg). They discuss the tragic limits of narrowly vocational approaches to education—with which many young people are pressured to conform—by contrast with education that fosters true self-reflection and a meaningful life. They also discuss cancel culture, college admissions, and freedom of speech.
Timeline
0:00​ - Introduction
1:49​ - Harry Lewis's background
4:14​ - Excellence Without a Soul and observations of Harvard
12:15​ - Advice for young people at university
36:26​ - How to cultivate independence of mind
46:24​ – Free speech and cancel culture
54:55​ – Possibility for unity and correction
Image:  Lorenzo Baldiserra Tiepolo,  Philosophers Instructing Pupils by an Antique Sarcophagus, mid-18th century, The Metropolitan Museum of Art. 
Education and conversation free from censorship, cynicism, and corruption matter. Ralston College is a place for them to happen, for human flourishing and building anew.