The Unfolding of Life and Though‪t‬: Iain McGilchrist and Stephen Blackwood
Podcast 18th April 2020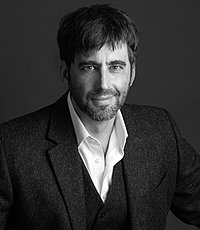 Stephen
Blackwood
Our great needs for connectedness and individual expression - are these things are incompatible?
In Part II of their conversation, Stephen Blackwood and Iain McGilchrist discuss questions of theology, science, and philosophy, including: the shared nature of human life, revealed anew by the COVID-19 lockdowns; 'unfolding' as a metaphor for actualization; freedom, necessity, and reason; and the fundamental role of the humanities in a thriving culture.
Image:  El Greco (Domenikos Theotokopoulos), View of Toledo, c. 1599–1600, The Metropolitan Museum of Art. 
Education and conversation free from censorship, cynicism, and corruption matter. Ralston College is a place for them to happen, for human flourishing and building anew.