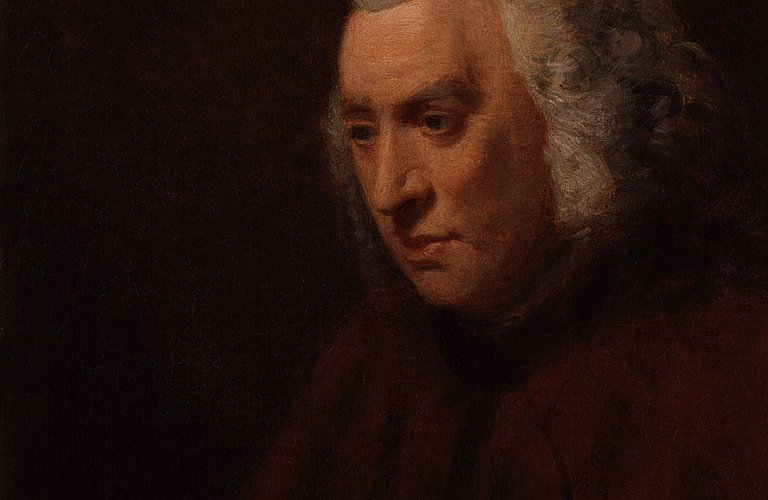 Samuel Johnson's Rasselas: An Introduction
In this six-week course, Theodore Dalrymple will facilitate an encounter with Samuel Johnson, a towering figure of English literature. You will read, in full, his novel The History of Rasselas, Prince of Abyssinia, which depicts its hero's "choice of life". You will also be able to enjoy Johnson's wonderful prose as read by Dalrymple himself in the audiobook provided to students in this course. 
Learn from Theodore Dalrymple
Theodore Dalrymple (the pseudonym of Dr Anthony Daniels) is a highly distinguished cultural critic. He has written extensively on culture, its contemporary neglect, and its enduring potential.
Understand Johnson's humane vision of life
The novel will show you that human life, far from being perfect—or even perfectible—inevitably contains a large measure of dissatisfaction. Johnson teaches us that the best way forward is not to ignore this and embrace the false hope of utopianism, but rather to accept that life involves many trade-offs. The art of life, for Johnson, is largely about making such clear-eyed compromises.
This is a free course on FutureLearn, a global online learning platform of sixteen million people, that can be accessed without cost for a limited time if you select the "Join with limited access" option. The course can also be purchased by itself for permanent access and eligibility for a certificate of achievement upon its completion. Subscriptions for FutureLearn Unlimited are also available, providing access to all of Ralston's subsequent offerings, and all other FutureLearn courses as well. 
Enjoy a Free Audiobook
The course includes a free audio version of Rasselas, read for you by Theodore Dalrymple, along with the full text of the novel.