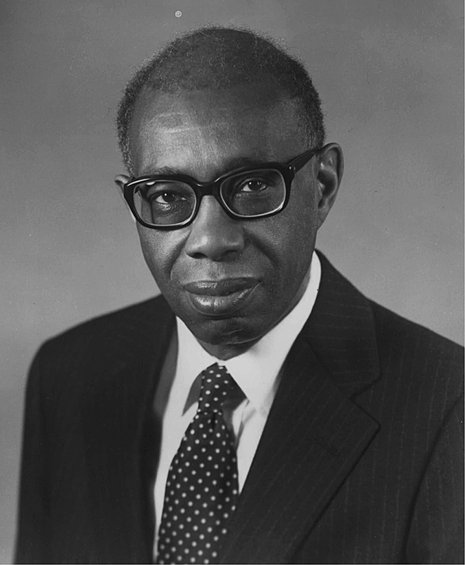 George T. Walker (1922-2018) was a composer, pianist, and winner of the Pulitzer Prize for Music in 1996. He was educated in the finest musical institutions in the world, including the Oberlin Conservatory of Music, the Eastman School of Music, and the Curtis Institute of Music where he made history as its first black graduate in 1945. His oeuvre includes more than ninety works for orchestra, chorus, piano, and other instruments. These pieces have been performed by nearly every major orchestra in the United States and by many others around the world. For his work Mr Walker received numerous accolades, including: the Dorothy Maynor Outstanding Arts Citizen Award, the A.I. Dupont Award from the Delaware Symphony, the Aaron Copland ASCAP Award, and initiation into the Washington Music Hall of Fame.
He was the recipient of multiple Guggenheim and Rockefeller fellowships, a Fromm Foundation commission, the Harvey Gaul Prize, two Koussevitzky Awards, an American Academy of Arts and Letters Award, Fulbright and NEH awards, and seven honorary degrees. Walker was also a dedicated educator. He held positions at Smith College, Rutgers University, University of Delaware, University of Colorado, and the Peabody Institute of Johns Hopkins. He believed in the power of music as a transcendental force that stimulates and develops the emotional and rational faculties common to humanity. A fastidious craftsman whose saw himself in dialogue with other masters of the classical tradition, Walker was elected to the American Academy of Arts and Letters in 1999 and the American Classical Music Hall of Fame in 2000.
Education and conversation free from censorship, cynicism, and corruption matter. Ralston College is a place for them to happen, for human flourishing and building anew.