Thoughts from the Life of Sir Roger Scruton: On the Importance of 'Bunking'
Article 25th January 2021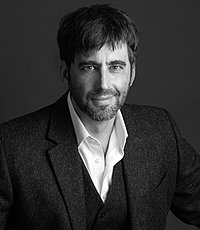 Stephen
Blackwood
Once, when I asked him about how to build, and rebuild, he playfully replied: we can't be about 'debunking'. Rather, we need 'bunking'.
This article originally appeared in The Roger Scruton Legacy Foundation.
It is easy enough to point out the incoherence of the radicals: the layers of reflexive ideology, senseless iconoclasm, ignorance, and inherently unfulfillable demands. And point them out we should. But then what?
"Sir Roger lit the way for others. May his death, and may the work of this Foundation, inspire us to follow his example."
Challenge yourself to explore big questions, free from the lengthier demands of a degree, through our online short courses, on a range of humanities subjects.
Spend a full year in dialogue with life's most searching questions in an open-minded community in beautiful Savannah.
Education and conversation free from censorship, cynicism, and corruption matter. Ralston College is a place for them to happen, for human flourishing and building anew.